You Are Invited to  "Be A Dreamcatcher"
Please join us for our Fall Gala on Thursday, October 11, 2018, 6-8:30 p.m
TO PURCHASE TICKETS, BE A SPONSOR, OR MAKE A DONATION, please visit:
http://www.bidpal.net/dreamcatcher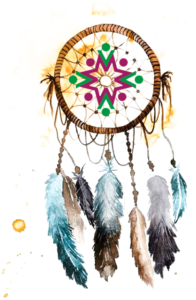 Please RSVP by October 4, 2018 – http://www.bidpal.net/dreamcatcher
Margaret's Village will be presenting its highest honor, The Sister Margaret Traxler Award, to two inspiring Chicago leaders, both of whom share a deep commitment to serving the marginalized.
Dr. Sonia Oyola: Director of the Family Medicine Clerkship at the Pritzker School of Medicine at the University of Chicago, and founder of "Be Alright," a nonprofit serving survivors of domestic violence.
Eileen Knightly: Director of Hematology Oncology Clinic at University of Illinois Hospital and Health Sciences System, and founding member and vice president of the Executive Board of Metropolitan Chicago Breast Cancer Task Force.
A LIFETIME ACHIEVEMENT AWARD WILL BE PRESENTED TO
Elizabeth (Betty) Baldwin Phillips : Betty has spent over 25 years in dedicated service to Margaret's Village, as past Chair of the Board and longtime board member, gardener, advocate and supporter. This LIfetime Achievement Award reflects our gratitude for Betty's decades of leadership and commitment to Margaret's Village.
For more information, please visit http://www.bidpal.net/dreamcatcher or contact Geri at 773-651-8372 or geri.kerger@margaretsvillage.org